3 Reprints Bundle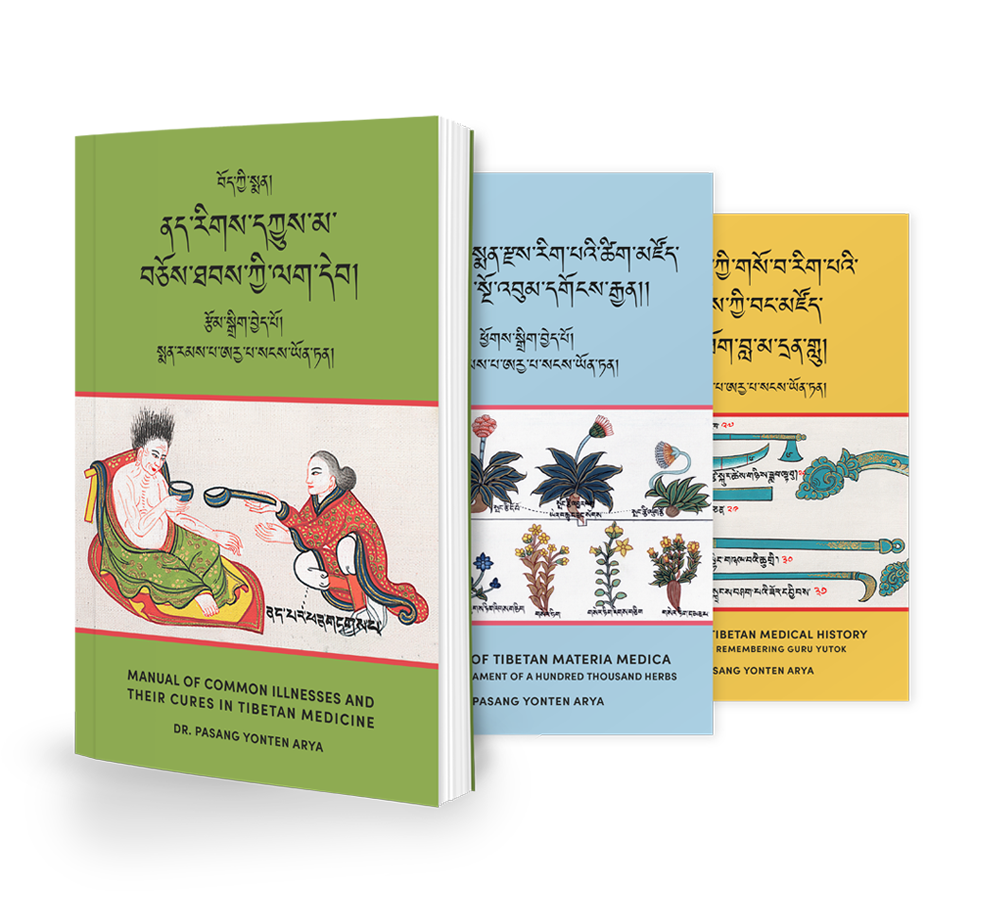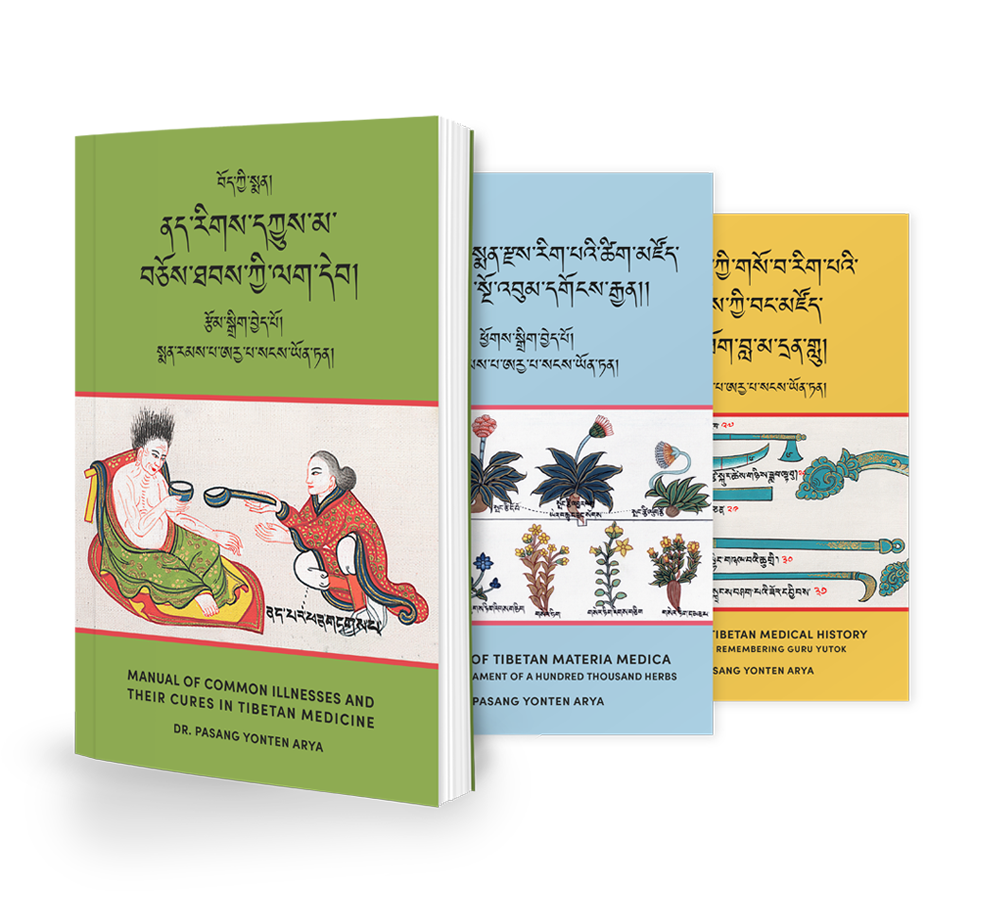 No file found for this book. No file found for this book.
The complete set of three reprints, combined into one discounted bundle.
 [MAIN CONTENT IN TIBETAN ONLY]
Author:

Dr. Pasang Yonten Arya

Reprint publication date:

June 1, 2021

Language:

Tibetan, with Editor's foreword in English

Dimensions:

21 x 14 cm

Paperback
As a young scholar-practitioner, Dr. Pasang Yonten succeeded to author and self-publish three Tibetan-language books on Sowa Rigpa under challenging circumstances: an award-winning account of Tibetan medical history (1989), a highly practical clinical manual for inexperienced amchi (1990, 1995), and an extensive dictionary of medical ingredient names (1991). These early works were originally published in India and have all gone out of print. Now, they have been made available once again as high-quality reprints.
Please refer to the individual pages of these titles for more information, to view their contents, and to read the newly added editor's forewords in English.