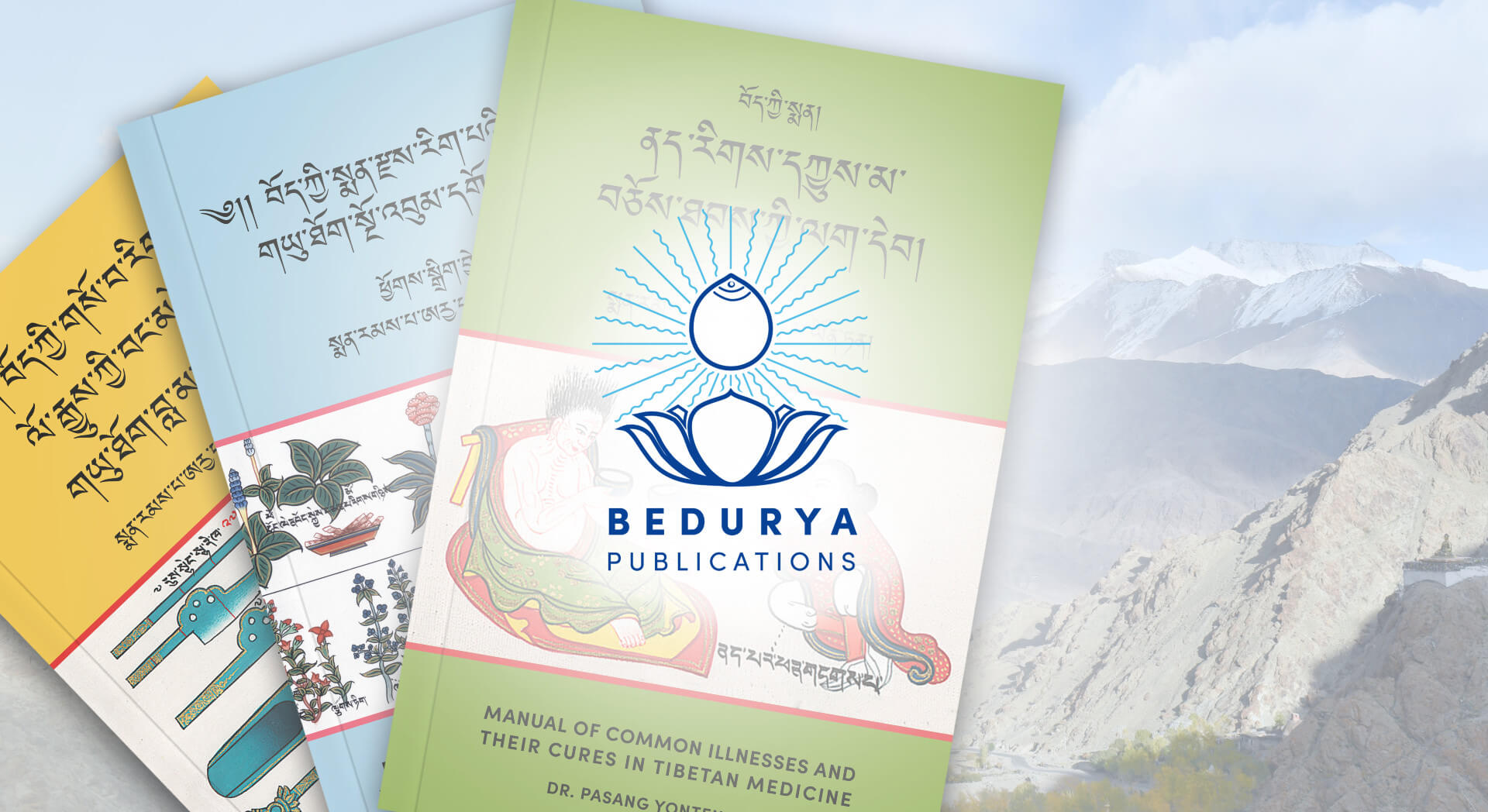 É MA HO!
With great joy, the entire team of Bedurya Publications welcomes you to our brand-new website.
Although this is just the beginning, we are proud to present three newly released books! Now for sale in our webshop and soon also available via your favorite online marketplace or bookstore, this set of high-quality reprints of Gen. Pasang Yonten Arya's pioneering early Tibetan medical works is the perfect foundation for Bedurya's future publication activities. Have a look! Besides the book description and details for each reprint, you can also view the editor's foreword and table of contents to find out more. Please note that the main text of all three reprints is in Tibetan script only even though the forewords are in English. *
At Bedurya, we are currently working hard to bring out the first volume of the New Light series, Dr. Pasang Yonten's long-awaited Tibetan medicine handbooks. New Light on Tibetan Medicine – Volume I: Foundations is planned for release this autumn. It is really happening, but please be patient for a little while longer!
To stay up to date on our latest releases and more, sign up to our seasonal newsletter at the bottom of this page.
More coming soon…
* TME students and graduates: look out for the 20% discount codes you will soon receive! This discount will be valid in our shop only, for one month after receipt. It cannot be combined with the reduced price of the "3 reprints bundle."