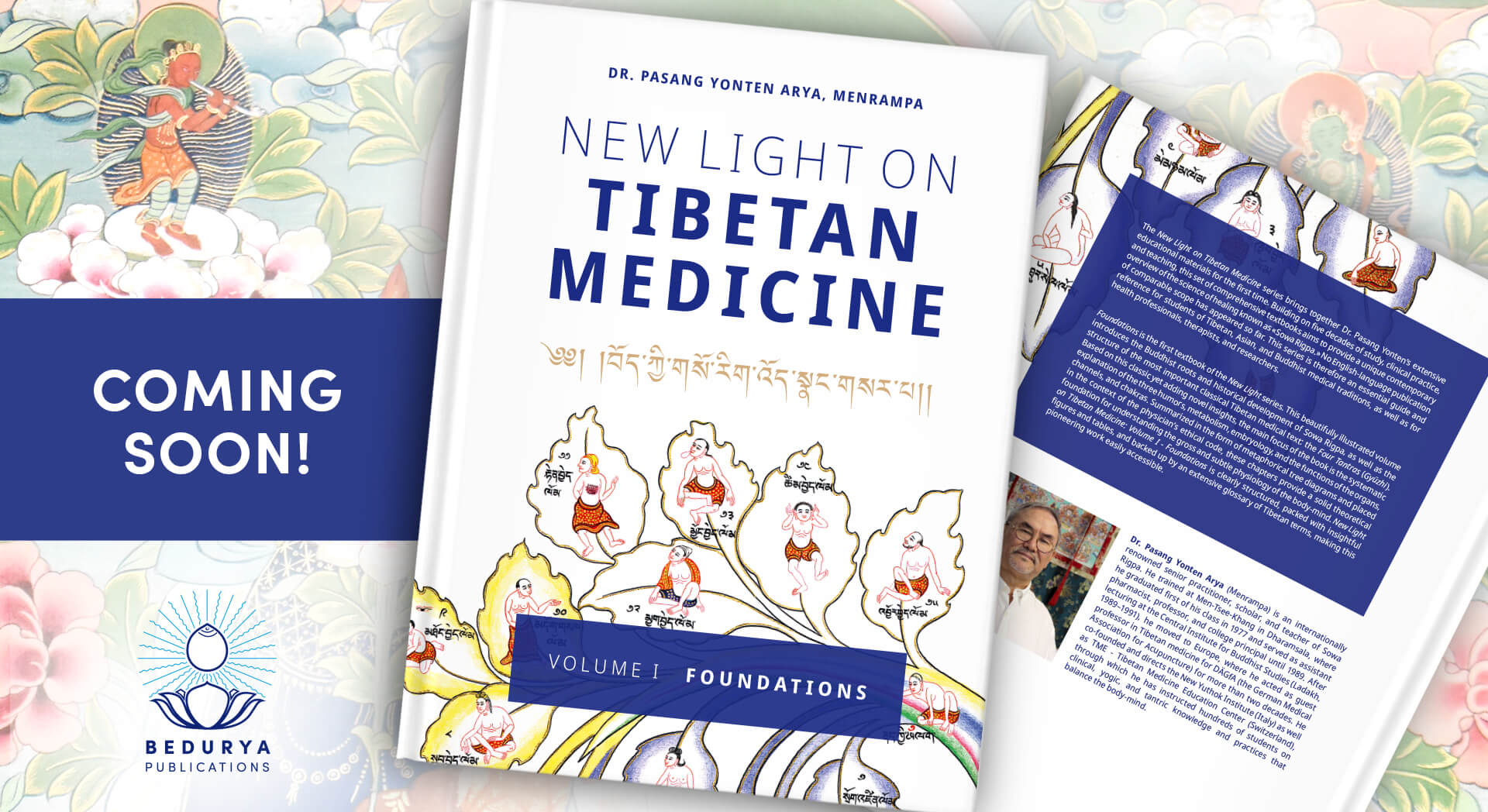 We are thrilled to finally announce the release of the first volume of Dr. Pasang Yonten Arya's long-awaited Tibetan medicine textbook series.
New Light on Tibetan Medicine: Volume I – Foundations will be available for pre-order via our webshop in early April. Subscribe to our newsletter at the bottom of this page to stay informed, and make sure you get your copy!
To be clear, this book is fully in English (so not like our Tibetan-language reprints!), and sets out to be an essential reference for all students, practitioners, and scholars of Sowa Rigpa and related healing practices. Foundations is not only exceptional because of its comprehensive scope, but is also beautifully illustrated with more than 100 figures and tables, including high-quality traditional medical scroll paintings. Have a look here to discover more.
The first volume will be offered for sale for € 60. We are aware that this is not cheap, but we would like to remind our customers that Bedurya Publications is a small, independent nonprofit publisher. Besides covering publishing and administration costs, any revenue we generate will contribute to making more of Dr. Pasang's precious teachings available. Based on this, we hope to bring out Volume II and III as soon as possible. You support our work by ordering our books, especially when purchased directly through our website.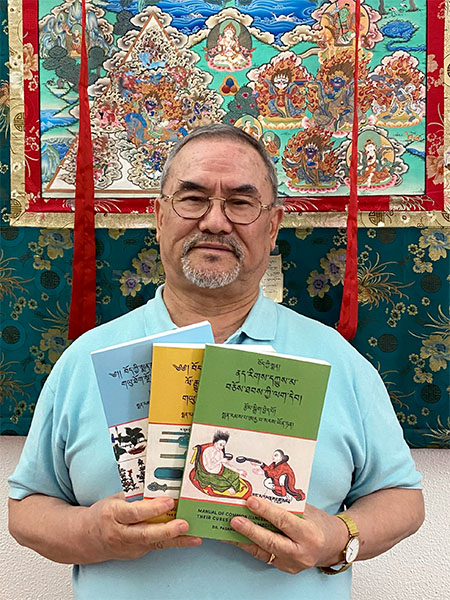 Last year, Bedurya donated free copies of each of the three reprints to more than 10 colleges, research institutes, and monasteries in the Himalayas and Russia. We were very happy to receive words of thanks from Chagpori Tibetan Medical College, Sorig Bumzhi Menri Ling, Sowa Rigpa International College, the Siberian Division of the Russian Academy of Sciences, and others. As a courtesy to these knowledge holders and transmitters of Sowa Rigpa, we also plan to donate New Light copies.
Thank you all for your support!